Do you know Can WordPress Support eCommerce? WordPress is an open-source content management system that enables you to change and employ its features anyway you see fit to meet your eCommerce requirements. As a free solution, you are also not constrained by the commercial restrictions and constraints imposed by suppliers of comparable eCommerce solutions.
Perhaps for this reason, eBay, the owner of Magento, continues to use WordPress to power its blog. Magento is a fantastic platform for managing eCommerce websites, but this is simply further proof of how effective WordPress is as a CMS and as a Magento substitute.
Another benefit of WordPress is its active support network, which is ready to assist you if you encounter any problems.
WordPress as an open-source software
Intuitive features offered by WordPress, and
Some important things to take note of before adopting WordPress. Let's get right in
Simple Installation and Management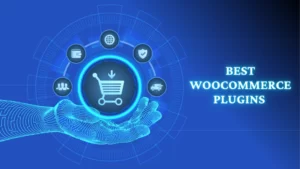 WordPress users are aware of how easy it is to learn and utilize the platform. You just need to get an appealing domain name, register with a reputable top hosting provider, and begin going swiftly and easily.
The best aspect is that you can use this platform without knowing how to code. You only need some fundamental instruction before you can design and launch your eCommerce store.
You can easily manage things like order management, product addition, and sales monitoring with WordPress. You don't need to ask a WordPress expert for help with certain technicalities because you can use the extensive library of documentation for self-help.
You can also choose from a range of themes and plug-in architecture specifically designed for online retailers. Themes let you establish a distinctive design, while plug-ins assist with the operation of your site. With only a few mouse clicks, you can turn your straightforward WordPress blog or website into a lucrative online store and avoid using pricy designers.
WordPress Can Work with Various Payment Gateways
WordPress takes care of this for you. eCommerce stores must provide numerous payment gateways to their clients. Numerous safe payment options are supported, including 2Checkout, Chrono Pay, Worldpay, Avenue, PayPal, Google Checkout, and more.
The CMS offers a few other built-in payment options through some of its plug-ins, like the Woo Commerce plug-in, for instance. Simplify Commerce, PayPal, direct bank transfer, cash on delivery, and check payments are a few of these.
Read More: How to make free video calls on WhatsApp?
An Important Note
Of course, there are certain caveats to all of this praise. Security is a major concern, and hackers frequently target WordPress sites in an effort to steal confidential customer and financial information.
Utilizing dependable security programmed like Word fence and Security is the answer. These protect your WordPress online store against sophisticated cyber threats and prevent your data from falling into the hands of scammers.
Another issue is scalability, and it's frequently questioned if WordPress can keep up with the demands of an e-business that is expanding quickly. In spite of this, hosting platforms like WP Engine, Google App Engine, Palely, and Microsoft Azure offer suitable solutions. They enable your WordPress eCommerce store to efficiently handle high visitor volumes.
Conclusion
Overall, WordPress is a cheap content management system that provides a wide range of management and security options for your eCommerce store. We hope this essay has given you enough knowledge to make an informed decision about adopting it.
Detailed evaluations of Magento, Shopify, and other well-known eCommerce platforms are also available. You contrast their characteristics side by side and choose the best one for your online store.