To protect its billions of users from the ninth zero-day security weakness that hackers have been exploiting, Google Chrome releases an urgent upgrade.
Now that the security flaw has been fixed, the new version is being rolled out to Chrome apps on a variety of platforms, including Mac, Windows PC, and Linux.
A Zero-Day Security Issue is Fixed by the Emergency Update for Google Chrome.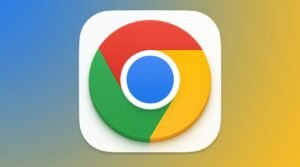 According to the most recent news report from Bleeping Computer, Google has begun distributing an urgent Chrome browser update for users of Windows, Macs, and Linux.
The dominant search engine has to launch the most recent upgrade as soon as feasible. It occurs as a high-severity security flaw that leaves billions of users vulnerable to hackers is explicitly fixed.
In its most recent security alert, Google states that it is "aware of claims that a CVE-2022-4262 attack exists in the wild."
According to a research by Bleeping Computer, Chrome's most recent security hole, which Google has now patched, is the ninth zero-day vulnerability for either this year or 2022.
BGR just reported that the prominent tech company patched a new zero-day vulnerability on November 25. However, soon after, Google issued a second urgent Chrome update to address a security hole.
Version 108.9.5359.94 eliminates the ninth zero-bug exploit. Therefore, users should check to see if this update has already been installed on their systems.
How to Quickly Update Google Chrome (Windows, Mac, Linux)
The Stable Desktop channel now offers the updated version of the web browser. With that, all users ought to begin receiving this crucial update within the next several days.
According to Bleeping Computer, their team was able to access the most recent Chrome update by navigating straight to the desktop web browser's settings.
It is important to remember that Google is automatically distributing the update to Chrome users, even if users don't manually check for it.
Even still, manually installing it is the easiest method to acquire the most recent version right immediately. In the end, it's not such a difficult or tiresome task. It would only take a few clicks, and not much time.
Here is a quick guide on how to manually update your Chrome browser on a desktop running Windows, Mac, or Linux.
Start by launching the Chrome browser. then proceed immediately to the Settings menu item.
Click "About Chrome," which is located at the bottom of the menu, after that.
That's pretty much it. The most recent update should begin downloading or installing into the Google web browser.