Do you know 6 Insider Tips First Class Flights Without Paying Full Price? It's practically impossible to go back to the close-knit, crowded conditions of coach after experiencing the comforts of travelling First Class. If you want your flight to be memorable and you want to arrive at your destination feeling rejuvenated, you need the extra room, next-level service, convenience, and benefits of First and Business Class.
The high cost of a First Class seat, on the other hand, can make you feel like a sucker, because as we all know, given how airlines are pricing tickets these days, there's a good chance that everyone sitting next to you paid a different price for the exact same seat.
So, how can you negotiate the best price for the desired seat?
I travel a lot for work, and my wife and I both enjoy vacation travel. Thankfully, we can afford to travel frequently, but there are moments when I wonder if the increased legroom, early boarding, and "complimentary" drinks are worth the cost of First Class. However, none of us have the time to thoroughly examine the inner workings of the pricing models used by the airline industry—not even myself, my wife, or my executive assistant.
Matt Bennett, often known as "Mr. Upgrade," is one of my clients and a seasoned travel agent. He frequently reminds me that purchasing airline tickets is very much a mental process. If you reconsider how you travel and look for tickets, you'll probably find the best prices. He has granted me permission to share some of the helpful mental tricks, methods, and strategies he showed me for securing First or Business Class tickets for only a tiny bit more than the cost of economy seats.
1. Buy miles and points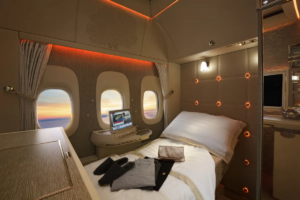 When we think of earning airline miles, we typically think of flying. However, credit card points are significantly more useful than airline miles since you may transfer them as needed to a wide range of airline partners, with better redemption rates than the airline to which you are most devoted. Up to 500,000 American Express points may be purchased annually for 2.5 cents each, and when they're on sale, you can get airline miles for as little as 1.2 cents apiece.
You can purchase $30,000 First Class tickets for less than $3,000 using the buy miles for cash technique.
2. Be flexible with your dates
Watch out for flash Business Class fares and organise your travels and to-do list around them. Although it seems straightforward, the tactic actually works. When there is less demand from business travellers, airlines offer discounted First and Business Class tickets, but you won't find them by doing endless searches. Enroll in flash fare notifications for premium cabins from websites like FirstClassFlyer.com because airlines hardly ever advertise surplus fares for premium seats.
3. Be open to accidental bucket list experiences
This one is great even though it isn't evident. Sometimes we become so firmly committed to doing something that we put blinders on and fail to see chances that are right in front of us.
In his ambition to travel to Sydney, Australia, Bennett discovered this. He looked into first class tickets to Sydney, which generally cost $20,000 or more, and saw that there were mileage seats available to Melbourne. In Melbourne, he attended a Serena Williams match at the Australian Open before boarding a low-cost commuter flight to Sydney. accidental wish list
4. Try the Emirates waitlist strategy
Emirates offers exceptional service and flies to more locations than you might realise. Since Amex and Emirates are partners, using Amex points is the quickest way to board Emirates (and don't forget, you can buy Amex points if you don't have enough).
Call the airline and ask to be put on the waitlist if the carrier's website is down. Emirates frequently permits you to waitlist three dates. A date will become available for discounted or free award travel about 50% of the time, especially for close-in dates.
5. Turn your business trip into a vacation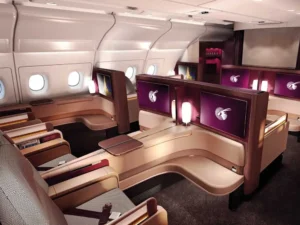 Look for leisure rates that enable stopovers and add on a side trip if you are travelling for business. For instance, if you need to travel to Miami for work, you can book a flight on American Airlines that stops in Miami on the route to St. Thomas or Puerto Rico. This can occasionally lower the cost of a First Class ticket. When you add a side trip that allows stopovers in the city you were normally travelling to when travelling on a more expensive business route, you receive a free side trip.
You can frequently add Cairo (think Pyramids and Luxor) or New Delhi (think Taj Mahal) for nothing while travelling to Europe. On occasion, it will even reduce the price of your original, Europe-only fare.
Read More: Single-Lens Telescope and Stars Review Basic Features
6. Freeze flash fares
Airlines frequently have extra seats. If you're willing to be flexible, you can benefit from these significantly reduced fares. For a nominal price and for up to a week, the majority of airlines let you freeze flash fares. This guarantees the price while giving you some time to consider it and make your preparations. Additionally, stacking flash fares allows you to hold many reservations for a modest price each while you finalise your plans.
These tactics and mentality changes are easy but efficient approaches for busy business people and international travellers to reduce their airline travel expenses. Do your research, understand the ideal dates to visit the destinations you want to see, and then be flexible and open. And ask for assistance if you require it.