How to watch the keynotes for AMD, Microsoft, and Computex 2023? The biggest names in technology are moving forward with some risky upgrades and improvements that are essential. A few hours from now, the Computex 2022 will showcase industry titans including Nvidia, AMD, and Microsoft.
All individuals interested in technology who want to see amazing improvements and advancements should attend Computex 2022. Top industry figures will deliver keynote addresses at Computex 2022 this year. Without the Computex 2022, it would not have been possible for the major tech firms to come together under one roof.
Read More: How Can The Picture On Your Sony TV Be Improved?
Computex would make big announcements. How to watch Computex 2022 is provided here.
How to watch AMD's keynote?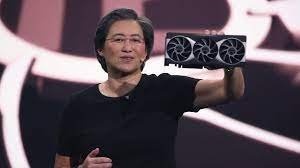 You won't want to miss AMD's keynote address. The amazing capabilities of forthcoming devices and AMD's CPUs to alter the digital world will be announced. AMD CEO Lisa Su is anticipated to deliver a keynote address titled "AMD Advancing the High-Performance Computing Experience." The performance improvements and innovations AMD has made to laptops and desktops will likely be highlighted in this AMD keynote.
There are various rumours that the business will also introduce the Ryzen 7000 series of desktop CPUs. The motherboards for the AM5 platform that will be used in this desktop are the X670E, X670, and B650. Furthermore, it's likely that Nvidia will emphasise the omniverse and the enormous potential of 3D simulations and AI.
Their YouTube presentation will be primarily focused on the next stage of technological advancement and the function of AI. On Monday, May 23rd, at 2 AM ET, 11 PM PT, or 2 PM local time in Taipei, AMD's keynote will be broadcast online. The timing conversion chart that AMD posted on Twitter can help if you're still unclear about the timing.
How to watch Microsoft's keynote?
Microsoft is making every effort to update and improve Windows 11. Lately. Microsoft is conducting several tests and improvements to improve service effectiveness and confidence. Microsoft will emphasise the significance of flawless Windows and Android integration and how this union between the app and Windows may provide clients with endless value at this year's Computex 2022.
With the advent of an optional web search, Windows 11's desktop may also see some modifications. Microsoft wants to envision windows' future in portable interactive content. The product officer at Microsoft, Panos Panay, will speak during the keynote. A chat about Window 11 with Panos Panay and Nicole Dezen is the sole subject of the keynote.
This indicates that Windows 11 and its amazing new features would be the focus of the major announcement. On May 23 at 3:30 AM ET/12:30 AM PT, or 3:30 PM local time in Taipei, you may watch Microsoft's presentation on their official YouTube channel.
How to watch Nvidia's keynote?
The presentation from Nvidia promises to be an exciting event for fans of hardware and computers. Nvidia will display six speakers, including Ian Buck, the vice president of the company, Michael Kagan, the CTO of Nvidia, and Jeff Fisher, the senior vice president of GeForce, to genuinely delight the audience. They'll discuss a wide range of subjects, including data centre solutions, accelerated computing, gaming, and content creation.
How accelerated computing is transforming networking, data centre solutions, gaming, content creation, and more is the topic of Nvidia's keynote.
Read More:  5 Apps to Reduce Car Costs and Save Money
Although it's improbable, it's also not impossible that Nvidia may reveal the new graphics. On May 23 at 11 PM ET/8 PM PT, or 11 AM in Taipei, you can watch Nvidia's presentation live through their YouTube account.
Wrap up
Without computers, it would be impossible to accomplish anything significant in our lives. A computer's hardware and software components are increasingly more crucial, and when we mix them with AI and VR, things get even more challenging. The three major tech companies, Nvidia, Microsoft, and AMD, are coming together for Computex 2022 this year.
Together, these well-known figures will dazzle the audience with breathtaking announcements and the latest technical innovations. Follow the directions in the article to watch one of these keynotes. On May 23, the event will take place in Taipei, Taiwan.