Do you know 5 New Features for WhatsApp are Coming Soon? The messaging service WhatsApp, which is owned by Meta, has said it will shortly introduce five new features. At the moment, WhatsApp has more than 2 billion users. Therefore, it is a difficult challenge to involve such a sizable population in a safe and highly believable setting. But WhatsApp will soon introduce five remarkable new features, one of which is the addition of communities. The users of WhatsApp will benefit from these new capabilities.
Read More: How to Use and Where to Locate a Password Generator
There are other further adjustments that would provide consumers more freedom, security, and control. WhatsApp's reputation will grow as a result of its increased file-sharing capacity, emoji reactions, and addition of more sophisticated features. These five elements would serve as the foundation for boosting user engagement and the authority of meta. Here's everything you should know about the amazing and thrilling
Emoji Reactions
The focus of modern technology is on the in-person, real-time experience. A tech giant will eventually become obsolete if it is unable to keep up with technological breakthroughs. Emoji reactions will soon be available on WhatsApp in order to prevent such a dire situation. Users could now respond to messages with 6 different emoji reactions rather than submitting individual emoji texts.
People would first be able to respond using five emojis, including the red heart, thumbs up, laughing, sad, and astonished emojis. Nearly all emotions are represented by these five emojis. WhatsApp will provide more features, though. For example, "All emojis and skin tones after the successful debut of emoji replies."
We're thrilled to announce that WhatsApp will soon support reactions, starting with????, according to a tweet from Will Cathcart, the head of WhatsApp at Meta.
as well as the next skin tones and emoticons.
WhatsApp Communities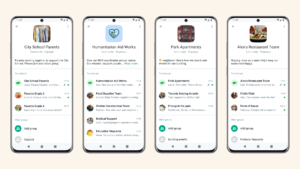 Pandemic has changed lots of things for academic and business communities. Once there was a time when WhatsApp groups were enough for tackling the projects and maintaining the seamless discussion. However, in the pandemic's wake, this has drastically changed.
Now, WhatsApp groups do not address sizable populations and communities. The WhatsApp group may accommodate a maximum of 256 users. However, more is required than that. Therefore, WhatsApp will launch Communities at the end of this year to address several groups under a single administrative framework.
Through the 'Communities' function, it would be feasible to address a community of thousands of WhatsApp users. We are thrilled to share our vision for a feature known as WhatsApp Communities, Will Cathcart stated in a recent tweet. This function will make it easier for plenty of businesses to use WhatsApp for secure and reliable communications.
Admin Delete
WhatsApp is giving group admins more authority. This would support preserving a trustworthy and safe work environment. Before the introduction of WhatsApp Communities, it is WhatsApp's top priority to make a number of chat-related upgrades.
The new features would enable WhatsApp group administrators to remove group members' communications. This amazing feature has the potential to increase teamwork.
Voice Calls
WhatsApp is being used for chat and business communication. It is becoming more and more common for people to use it to communicate. Only 8 people may be added to WhatsApp voice calls, though.
From 8 to 32 persons can now participate in a call on WhatsApp, according to the most recent updates and announcements. This will make it easier for users to include nearly all of the participants in a discussion at once.
Larger File Sharing
The file-sharing capacity of WhatsApp is pretty low. Users can only share files of 100 MO maximum capacity. However, the new features would allow the users to share the files of up to 2GB. It will enhance the cooperation among different members. More so, it will also give them an advantage of increased file-sharing capacity.
Read More: 5 Apps to Reduce Car Costs and Save Money
Wrap Up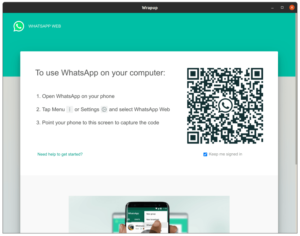 WhatsApp is being used for both formal and informal communication. It is a necessity for people's daily lives. In order to communicate knowledge more conveniently, businesspeople are forming organisations. However, each feature has restrictions that can reduce WhatsApp's potential. Therefore, WhatsApp updated the majority of its functions in a novel way.
In a new batch of improvements, WhatsApp will let users exchange huge files, respond to messages with six different emojis, and create WhatsApp Communities to personalise conversations. In addition, one of the five features would permit admins to erase group members' messages. Communities on WhatsApp will become more dependable and trustworthy as a result of the enhanced control and updating features.