Why are professional email signatures so crucial today? you'll need to add a polished email signature, and the outlook email signature generator is frequently used to create these. The best method for building brand recognition is to use a formal email signature. Email signatures are used by more than 80% of marketers to boost reputation and brand recognition.
You may increase website traffic and lead generation with an email signature that includes links and other contact details. What are the essential components of a successful email signature? Find out now
Read More: 5 New Features for WhatsApp are Coming Soon
email signatures so crucial
What is an email signature?
A customized block of text at the bottom of an email, known as an email signature, might contain information about your company and crucial contact details.
By using an email signature, you can show your professional courtesy;
Actively develop brand recognition;
Quickly generate potential customers;
Increase traffic to your website and social networks;
Build a positive relationship between you and the company you represent
Why do you need a professional email signature?
Even while creating an email signature just takes a few minutes, there are numerous important benefits to doing so. Let's examine the advantages of employing a well-written email signature in more detail. You can portray your professionalism and that of your company with its assistance. The first time you speak to someone, they don't know who you are or whether what you say is true. On the other side, it can demonstrate that you are behaving legally if the letter is accompanied by a business card. This indicates that you are conducting legal business with your clients. Customers grow devoted to and trust you when you provide your website, social media accounts, and contact information.
A properly formatted email signature enables you to create direct contact with potential clients. A good strategy to advance relationships with potential customers is to provide contact information. Simply by using an email signature, you may actively cultivate clients by using marketing magic to establish trust and convert prospects into interested repeat consumers and business partners. Your brand and you require time to become familiar to your connections. What in this circumstance is valuable? Reach out to other customers and point them toward your social media accounts so they can read reviews, catch up on the latest updates, or use the chat feature; this will boost your brand's visibility quickly.
It helps to see your brand's logo and colours in your letters frequently. However, the effectiveness of other outreach initiatives, like giving out useful, timely, and occasionally entertaining information to open up a constructive dialogue, depends on the nature of the relationship. Use Outlook Signature Creator to generate an email signature that meets all the objectives for your marketing campaigns.
Rules for creating a professional email signature?
Email signatures today are advantageous for the active growth of your company; they carry out crucial marketing functions and help to build your brand among a wide variety of potential clients. However, how do you write a formal email signature? Email signature trends are fascinating. Let's start with a few major developments in email signature design that you should be aware of while creating efficient informational blocks for your business development. Both commercial and personal users can easily customise the email signature section.
You can add too many features at once, so use caution. This will harm users. The spectator may feel overwhelmed and disturbed by the mixture of unnecessary components and blocks, various colours and fonts, and still and moving images.
The style of your email signature should be determined by the type of business you conduct and how distinctive your brand is. There is a place for interesting, entertaining cartoons and projects, for instance, if you work in the creative field. Minimalism and a few broad rules can achieve the ideal balance when these little nuances are kept in mind. While you are free to select a different font, make sure that it complements your identity and logo and is legible on various devices.
When employing an email signature as a powerful marketing tool, consistency is essential. Because it offers a relaxing impact, a subdued colour palette is a wise choice for your design. Unexpectedly, users are more likely to click a call to action button with a light colour than a one with multiple hues. Muted colours pop out and draw attention more quickly when there is a lot of bright informational noise present, although this is only occasionally necessary and acceptable. It's crucial to actively utilise your brand's corporate colours.
You can seek the advice of a qualified designer to select the ideal colour scheme for your company. Because they promote minimalism, simple forms are the most common trends in email signature design. A banner's style can be enhanced with geometric shapes, which can also highlight significant elements.
The buttons on social network symbols should be simple to recognise so that users can act. In the marketing sector, HTML signatures are essential.  One significant benefit of the HTML email signature block is the harmonious border between the text and the images. This lowers the possibility that the key informational content you want to share with your potential consumers through your email signature will be blocked by images, graphics, and photos.
Consistent brand appearance
If you operate as a solo entrepreneur, you can alter your email signature to showcase your character and principles. If you work for a firm, your email signature should be connected to the corporate identity. This is necessary for brand awareness. Fonts, colours, and images must match those in each employee's company email signature in order to maintain consistency and professionalism. Blocks must maintain distinctive aspects like a name, image, or corporate name. The unification of the entire organisation or department should be reflected in the fundamental design components.
Use segmented email signatures.
The significance of matching your email signature to your company's brand has already been mentioned. Segmentation, though, is just as important. This refers to using various signatures based on the marketing campaign, where you are in the sales funnel, or the division of your business. Calls to action, links, demos, banners, and other features are all available for customization in email signatures. When sending internal and external letters and turning prospective clients into loyal patrons of your business, you may also employ various email signatures.
As this procedure becomes more automated, there are now more campaigns with distinctive banners. Marketers can now employ up-to-date, feature-rich software, choose the start and end dates for campaigns, and keep an eye on analytics from a single dashboard. In essence, email signature banners now function like advertising, and it is simple to measure their effectiveness.
The process of analyzing and monitoring the performance of marketing tasks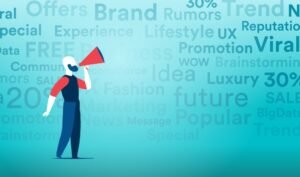 Tasks related to marketing are intended to dramatically increase performance in a number of areas of your organisation. You can decide on the look and feel of your email signature with the help of further research. You may track emails sent as part of the campaign, actively use read rates to test various email signatures, and assess their efficacy just like you can with any other email campaign.
Elements that should be included in the email signature
Although the direction of generating an email signature is determined by current marketing trends, some components can be incorporated in a well designed professional email signature.
Primary Name Final Name. Your name should be the first thing in a professional email signature. As a result, recipients are aware of who is speaking with them. Once you've made your choice, indicate your affiliation to indicate your rank within the organisation you represent. This can include department names, job titles, and even names of organisations. There are some jobs that can require a phone call or other direct connection. Here is when the extra contact details that ought to be in your email signature come in handy.
To improve traffic and leads to your business, you may also put a phone number and a personal website—social media icons. Connected social media symbols make it easier for customers to find your brand and comprehend your company. This will result in you making more connections and having more influence on social media. Using icons instead of text links can enhance conversions because they are 80% more apparent.
Industry Disclaimers and Legal Requirements
You might need to include specific components in your email signature depending on your industry.  You will most likely discover examples of entire language that must be included in the email signature when there is a legal requirement. The simplest approach to give your email signature a personal touch is with images. For instance, expert photography can facilitate communication. Additionally, by including your business logo, you can raise awareness of your brand. Therefore, for a more professional approach, actively employ professional tools to build your logo.