In recent years, the Internet of Things (IoT) has emerged as a transformative technology, revolutionizing the way we live and conduct business. With the increasing adoption of connected devices and advancements in technology, IoT is set to unlock new possibilities and opportunities in 2023 and beyond. This article explores the potential of IoT and how it is enhancing lives and industries.
Read morre:Why IoT is the Key to Unlocking Efficiency in Your Business Operations in 2023
What is IoT?
At its core, IoT refers to a network of physical objects embedded with sensors, software, and connectivity capabilities to exchange data and interact with each other and the environment. These objects, often referred to as "smart" devices, can range from everyday items such as appliances and wearables to industrial machinery and infrastructure.
The Evolution of IoT
The concept of IoT dates back to the early 1980s, but it has gained significant momentum in recent years due to advancements in technology and the increasing availability of affordable and reliable connectivity options. The evolution of IoT has been driven by the convergence of several key factors, including the miniaturization of sensors, the development of wireless communication protocols, and the growth of cloud computing and big data analytics.
IoT Applications in Industries
IoT has already made a significant impact across various industries, enabling organizations to improve operational efficiency, enhance productivity, and deliver better services. Here are some examples of how IoT is being leveraged in different sectors:
Manufacturing:
IoT enables the implementation of smart factories, where connected machines and equipment work together to optimize production processes, reduce downtime, and improve quality control.
Healthcare:
IoT devices and sensors are transforming the healthcare industry by enabling remote patient monitoring, real-time health tracking, and smart medical devices. This technology enhances patient care, improves treatment outcomes, and reduces healthcare costs.
Agriculture:
IoT solutions are being used in agriculture to monitor soil conditions, manage irrigation systems, track livestock, and optimize crop production. These advancements help farmers make data-driven decisions and improve resource utilization.
Transportation:
Connected vehicles and infrastructure are revolutionizing transportation systems. IoT enables real-time monitoring of traffic conditions, predictive maintenance of vehicles, and the development of autonomous driving technologies, making transportation safer and more efficient.
IoT's Impact on Everyday Life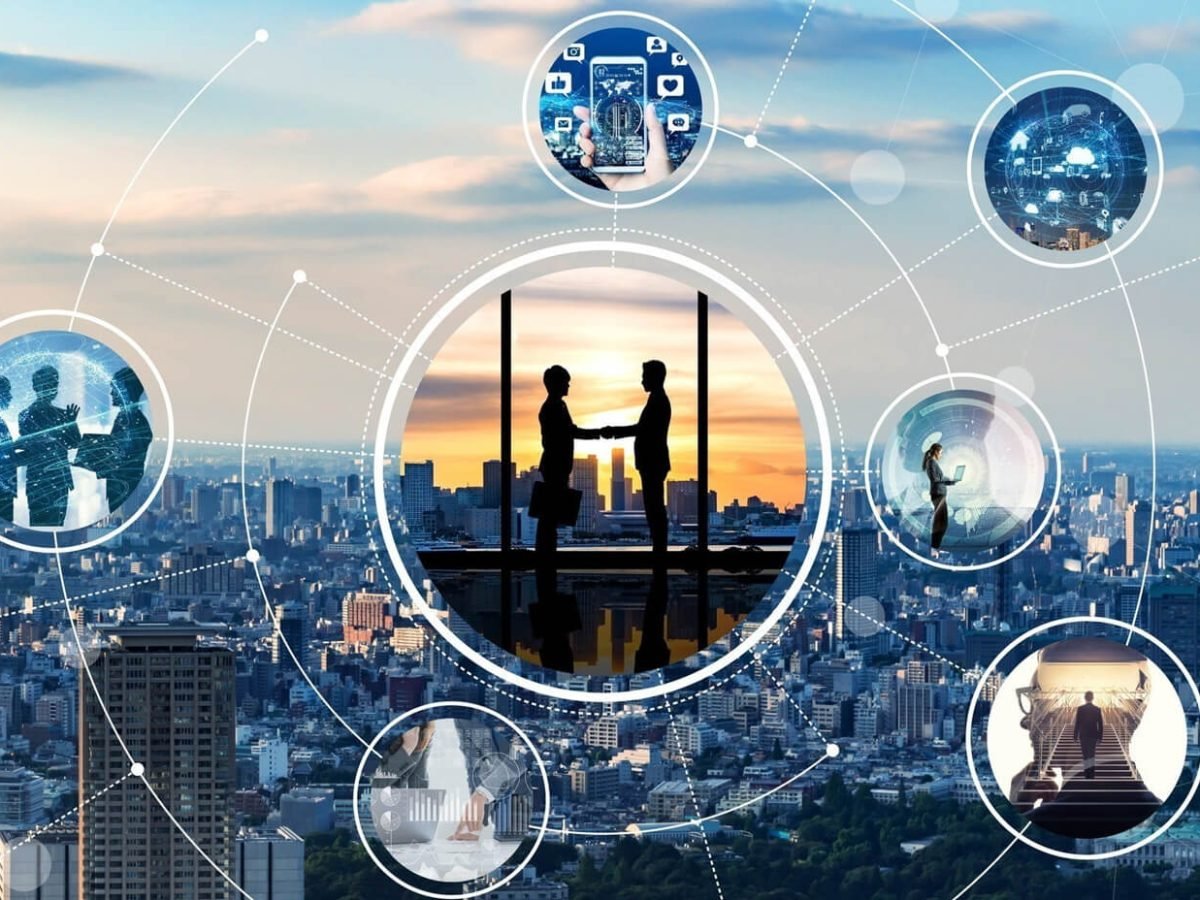 Beyond industries, IoT is also transforming our daily lives. From smart homes and wearable devices to connected cars and personal assistants, IoT is making our lives more convenient, efficient, and secure. Smart home devices allow us to control appliances, lighting, and security systems remotely, while wearable devices track our fitness and health metrics, providing valuable insights for better well-being.
Enhancing Efficiency and Productivity
One of the key benefits of IoT is its ability to enhance efficiency and productivity in various domains. By leveraging real-time data and automation, IoT enables organizations to optimize processes, reduce waste, and streamline operations. For example, in manufacturing, IoT can enable predictive maintenance, where equipment is monitored continuously to identify potential failures before they occur, minimizing downtime and maximizing productivity.
Data Analytics and Insights
The vast amount of data generated by IoT devices presents immense opportunities for data analytics and insights. By collecting and analyzing data from connected devices, organizations can gain valuable insights into customer behavior, operational patterns, and market trends. These insights enable informed decision-making, personalized experiences, and the development of innovative products and services.
Security and Privacy Concerns
While IoT brings numerous benefits, it also raises concerns regarding security and privacy. With the proliferation of connected devices, there is an increased risk of cyberattacks and unauthorized access to sensitive data. Protecting IoT devices and networks from security threats requires robust encryption, authentication mechanisms, and regular software updates. Additionally, privacy regulations and standards need to be in place to ensure the responsible use and handling of personal data.
Overcoming Challenges in IoT Implementation
Implementing IoT solutions comes with its own set of challenges. Interoperability, the ability of devices and systems to work together seamlessly, is a crucial aspect of IoT implementation. Standardization efforts and the adoption of open communication protocols are necessary to overcome interoperability challenges. Scalability is another challenge, as organizations need to handle the exponential growth of connected devices and the associated data. Finally, ensuring reliable connectivity and addressing connectivity gaps in remote areas are essential for widespread IoT adoption.
Future Trends in IoT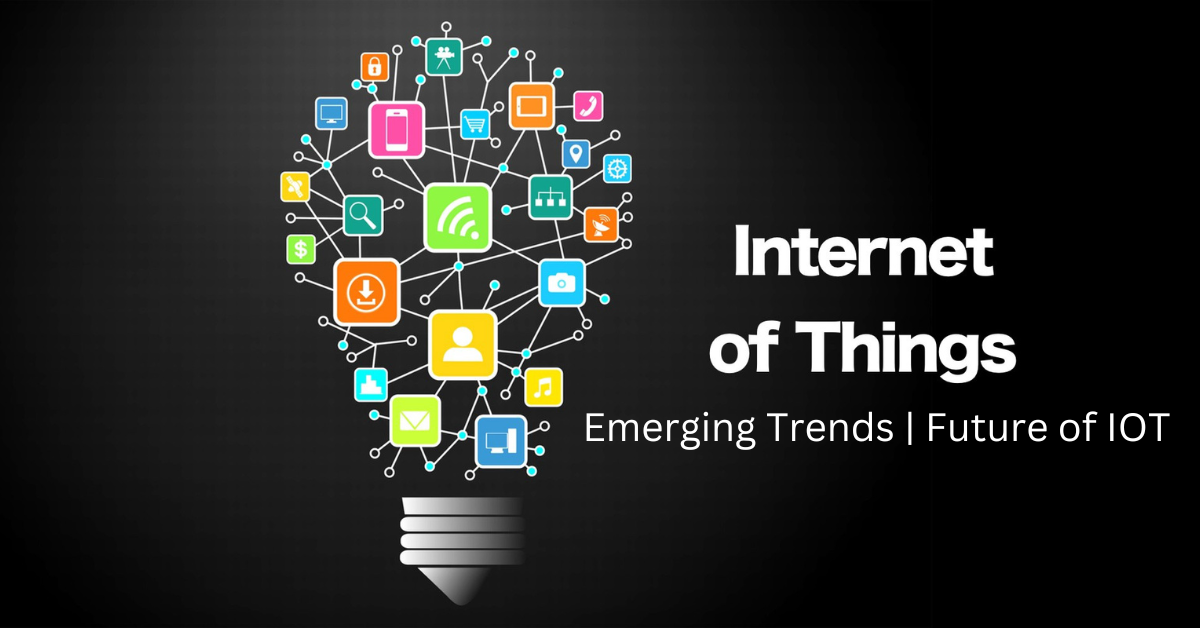 Looking ahead, several trends are expected to shape the future of IoT. Edge computing, where data processing and analysis occur closer to the source (devices) rather than relying solely on the cloud, is gaining traction. This approach reduces latency, enhances data privacy, and enables real-time decision-making. The integration of artificial intelligence (AI) and machine learning (ML) with IoT is another trend, enabling intelligent automation, predictive analytics, and autonomous decision-making.
Read more: 5G Technology: The Key to Unlocking the Full Potential of the IoT
Conclusion
As we enter 2023, the potential of IoT to enhance lives and industries is truly remarkable. From improving operational efficiency and productivity to transforming healthcare, agriculture, transportation, and everyday life, IoT is driving innovation and creating new possibilities. However, it is crucial to address security and privacy concerns, overcome implementation challenges, and embrace emerging trends to fully unlock the potential of IoT.
FAQs
FAQ 1: What are the main advantages of IoT?
IoT offers several advantages, including enhanced operational efficiency, improved productivity, better decision-making through data analytics, automation of processes, and the ability to create personalized experiences for customers.
FAQ 2: How does IoT improve efficiency in industries?
By leveraging real-time data and automation, IoT enables organizations to optimize processes, reduce waste, minimize downtime through predictive maintenance, and streamline operations, leading to increased efficiency and productivity.
FAQ 3: What are the security risks associated with IoT?
The proliferation of connected devices introduces security risks, such as cyberattacks, unauthorized access to data, and privacy breaches. Robust security measures, including encryption, authentication mechanisms, and regular updates, are necessary to mitigate these risks.
FAQ 4: What are the challenges in implementing IoT?
Interoperability, scalability, and reliable connectivity are some of the key challenges in implementing IoT. Ensuring devices and systems can work together seamlessly, handling the exponential growth of connected devices, and addressing connectivity gaps are essential for successful IoT implementation.
FAQ 5: What can we expect from IoT in the future?
Future trends in IoT include edge computing, where data processing occurs closer to the devices, integration with artificial intelligence and machine learning, and the emergence of new applications in various industries. These trends will further enhance the capabilities and impact of IoT.