As we continue to work, study and entertain ourselves from home, our laptops have become more essential than ever. However, even the most advanced laptops have limitations, and that's where gadgets come in handy. In this article, we will introduce you to ten gadgets to Improve Laptop Experience and make your daily tasks easier and more efficient.
1. External Hard Drive
As we accumulate more data, our laptop's internal storage becomes insufficient. An external hard drive can provide additional storage space and backup for all your important files, photos, and videos. With USB 3.0 technology, transferring files to and from your external hard drive is faster and more efficient than ever.
2. Wireless Mouse
Using a touchpad for extended periods can be uncomfortable and even lead to wrist pain. A wireless mouse can provide a more comfortable and accurate alternative, allowing you to move freely and control your laptop with ease. Some wireless mice also come with programmable buttons that can be customized to suit your workflow.
3. USB Hub
Laptops have a limited number of USB ports, and with the increasing number of devices that need to be connected, a USB hub can be a lifesaver. A USB hub can add multiple ports to your laptop, enabling you to connect multiple devices simultaneously, such as external hard drives, printers, scanners, and other peripherals.
4. Laptop Cooling Pad
Laptops generate a lot of heat, especially when performing resource-intensive tasks. A laptop cooling pad can help to dissipate the heat and keep your laptop running at optimal temperatures. Additionally, a cooling pad can provide a comfortable angle for typing and improve your overall posture.
5. Laptop Stand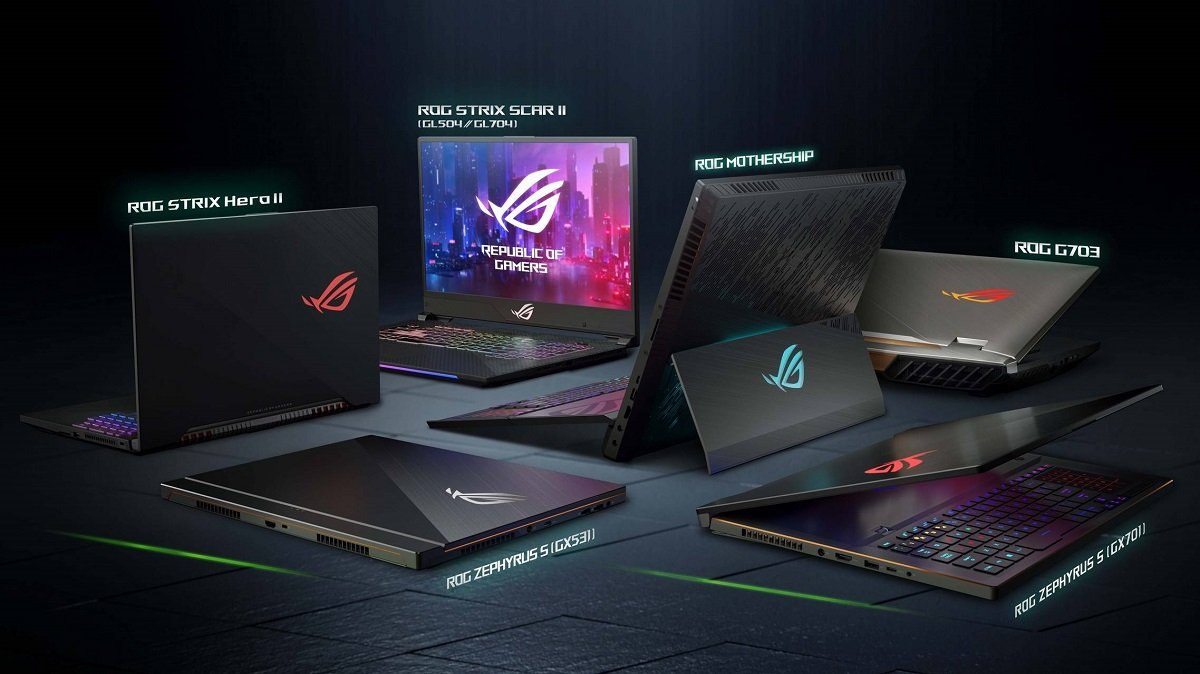 A laptop stand can help to elevate your laptop to eye level, reducing neck and eye strain. With an adjustable stand, you can find the perfect viewing angle and improve your overall comfort while working or watching videos.
6. Headphones
If you work or study in a noisy environment, headphones can provide a peaceful and focused experience. Additionally, some headphones come with built-in microphones, allowing you to attend online meetings and video calls without any background noise.
7. Portable Charger
If you are constantly on the go, a portable charger can keep your laptop and other devices charged and ready to use. With a high-capacity portable charger, you can recharge your laptop multiple times, providing a convenient and reliable power source.
8. External Webcam
With the rise of remote work and video conferencing, a high-quality webcam is essential. While most laptops come with built-in webcams, they often lack the quality needed for professional video calls. An external webcam can provide better image quality, resolution, and autofocus, ensuring that you look your best on camera.
9. Bluetooth Keyboard
Typing on a laptop keyboard for extended periods can be uncomfortable and lead to hand and wrist pain. A Bluetooth keyboard can provide a more comfortable and efficient typing experience, allowing you to work for longer periods without any discomfort.
Read More:Why You Should Never Do Solar Installation Yourself
10. Surge Protector
Power surges and outages can damage your laptop and other devices, causing data loss and hardware failure. A surge protector can protect your laptop and other devices from voltage spikes and power surges, ensuring that your devices remain safe and functional.
Conclusion
In conclusion, these ten gadgets can improve your laptop experience, making your daily tasks easier, more efficient, and more enjoyable. Whether you're working, studying, or entertaining yourself, these gadgets can provide the comfort, convenience, and reliability you need to get the most out of your laptop.
FAQs:
What is the best external hard drive for laptops?
There are many great external hard drives available, each with its own features and benefits. Some popular options include Western Digital My Passport, Seagate Expansion Portable, and Toshiba Canvio Advance.
How do I connect a wireless mouse to my laptop?
To connect a wireless mouse to your laptop, you will need to follow these steps:
Insert batteries into the mouse.
Turn on the mouse.
Insert the wireless receiver into a USB port on your laptop.
Wait for the laptop to detect the mouse and install any necessary drivers.
Start using the mouse.
Can a cooling pad improve laptop performance?
A cooling pad can help to dissipate heat and prevent your laptop from overheating, which can lead to improved performance. However, a cooling pad is not a substitute for proper maintenance and cleaning of your laptop.
Are portable chargers safe for laptops?
Yes, portable chargers are safe for laptops as long as you use a high-quality charger that is compatible with your laptop. Always follow the manufacturer's instructions and do not use damaged or faulty chargers.
Do I need a surge protector for my laptop?
While not essential, a surge protector can provide additional protection for your Laptop experience and other devices against power surges and voltage spikes. It is especially important if you live in an area with unstable power supply or during thunderstorms.
In conclusion, these ten gadgets can enhance your laptop experience and help you get the most out of your device. From extra storage space to improved ergonomics, there is a gadget for every need. Consider investing in one or more of these gadgets to boost your productivity, comfort, and enjoyment of your laptop.