Do You Know Hack Your SaaS Growth Using These 3 Simple Techniques? needs several moving elements in order to succeed. Use these three tactics to reduce the amount of work you have to do with affiliate programmes.
Contrary to popular belief, you do not need to develop a customer base before launching your SaaS company. Access to other people's audiences is provided by SaaS affiliate schemes. What would normally take years to access, you can do in a matter of weeks. Of course, there are expenses involved, which this article seeks to help you anticipate.
Affiliates who recommend prospects who buy your product through SaaS affiliate networks are compensated with a commission.
Read More: Windows 11 Privacy Audit: New Privacy Features Detect Spying Apps
Three strategies to launch successful SaaS affiliate programs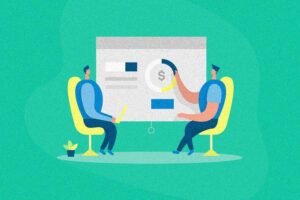 Pay close attention to these tactics if you're preparing to establish a SaaS or want to quickly expand your customer base but lack funding and dislike marketing.
You must decide on your SaaS pricing structure and profit margin before choosing your affiliate commission plan. Do you want one-time or ongoing pricing? Since the focus of this article is on growth hacking for new SaaS launches, combining both price models is a tried-and-true tactic. Yes, it defies common sense.
But SaaS business owners who have rushed to market with lucrative SaaS solutions understand that this is the secret ingredient. This strategy's engineering will take place in your funnel structure, which will receive traffic from your affiliates. Your front-end funnel will consist of a lifetime deal or a one-time payment with lifetime access (LTD). Limited time paid promos include lifetime deals.
Establish and enforce usage restrictions, or limit access to some exclusive premium features for the LTD package. Next, implement a subscription upsell. This is crucial in order to cover the costs associated with providing LTD. Additionally, keep in mind that for the business to remain viable, your recurrent revenue must outpace your LTD revenue. Here are some pointers to keep this secure:
2. Offer a limited number of lifetime accounts
When users approach their LTD usage restrictions, use in-app reminders to encourage them to upgrade to a yearly subscription. Utilize first-party data from LTD consumers to enhance ads for the subscription offer. Given that your LTD is a promotional tactic, you require a viral loop. Herein lies the role of affiliates.
Affiliates quickly seize the opportunity as lifetime deals quickly sell out. The multimillion dollar SaaS LTD platforms and their extensive affiliate network are built on this fact. You are in for a feast of high-quality leads when you add on recurring commissions (on top of the commission for LTD sales) to affiliates whose leads accept your subscription offer.
3. Find niche affiliates
Finding the affiliates who will make up your viral loop comes next. These are your two choices:
Make contact with and enlist affiliates. Consider doing this as cold-calling to affiliates. Where therefore should you aim your chilly shots? The best places to start are blogs and review websites,content producers and influencers, online groups, or firms that make related products.
Utilize a current affiliate network. The growth hacking approach is this. You must, of course, be willing to give up some of your income.
On these platforms, you might start your business and generate no affiliate sales. Affiliate managers can help with this. In exchange for a portion of the launch revenue, they handle your launch and assist you in onboarding the big whale affiliates.
Read More: The Work and Meeting Future in 2023
To make sure you choose the top affiliates for your saas affiliate programmes, follow these tips:
Make sure they have access to the people you want to reach
Pick those with a track record of pushing SaaS.
Verify the legitimacy of their traffic sources.
To ensure that your interests are aligned, find out how they plan to market your SaaS. SaaS marketing involves a lot of moving pieces. Therefore, assist your affiliates by giving them marketing materials to advertise your goods.
You should include promotional email templates, a media kit, instructional videos, ad creatives, testimonials, and case studies in your SaaS affiliate programme marketing materials. By holding live webinars, you can help your affiliates. The only thing affiliates need to do is promote the webinars.
The LTD offer in the hybrid approach to SaaS affiliate programs will give you the runway cash, the feedback and the marketing data you need to scale your subscription revenue quickly.