Given that the Cupertino giant uses Google's technology in its iOS and other systems, the two companies have been partners in terms of search engine services for a long time. According to those familiar with the project, recent reports indicate that Apple is close to developing one but "four years away" from releasing it to the public.
Cupertino's 2018 acquisition of Laserlike, whose executives left the company to rejoin Google, was the cause of the enormous delay in the launch of its search engine.
1. Apple is developing a system-wide search engine.
According to a report from The Information, Cupertino is developing a search engine agreement for its systems for the iPhone, iPad, Mac, and other devices as part of its partnership with Google. According to reports, Apple is developing a default search engine that it will make available to users and which will no longer rely on Google for search purposes.
It was accomplished through Apple's 2018 acquisition of Laserlike, an AI news startup that employed a number of former Google engineers.
According to people with knowledge of the situation, it would take Apple about four years because the executives, including co-founder of Laserlike Srinivasan Venkatachary and other co-founders, have gone back to Google.
Also Read: How to synchronize your Google calendar and Outlook?

2. Google and Apple's Search Partnership
Apple is still "at least four years away," according to 9to5 Mac, from launching a search engine to compete with Google. However, there are no concrete plans to do so. Even so, Apple and Google's partnership for search continues to exist, with Google's service currently being used as the default engine by iOS, iPadOS, macOS, Siri, and other Apple systems.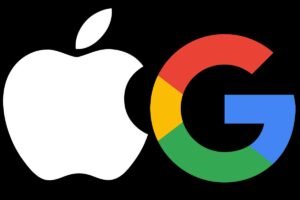 3. Google's Search Agreement with Apple
According to numerous reports, Google and Apple have a search agreement that involves Mountain View's internet giant paying Cupertino as much as $20 billion annually to remain its default engine. The prices for the different years that they agree on, however, vary, as back in 2020, reports claim that the deal only totaled $8 to $12 billion.
According to reports, Apple will receive up to $15 billion from Google in 2021 to set Google as the default search engine for the iPhone, iPad, and Mac devices.
These investigations are a part of the antitrust case that various agencies bring against the partnership between Apple and Google, especially since it focuses on a monopolistic approach in these deals.
Additionally, it does not give users much of a choice when Apple directs them to use Google's services, which is especially problematic given that users are not given much of a choice in the matter.
But this rumour that Apple is developing a search engine to compete with Google and finally weaning itself from its dependence on the internet giant is not new; there have long been rumours about it. Although Apple's project has been in development for four years, it will be some time before it can compete with Google in the field of mobile search engines.
Related Articles: Google Chrome: How to play and pause a video from the toolbar